10tons per hour wood pellet making line have been delivered to our domestic customer.
Raw material they use is wood sawdust.Main part of the whole line is 4 sets of LGX-650 vertical ring die wood pellet machine with a capacity of 2.5t/h.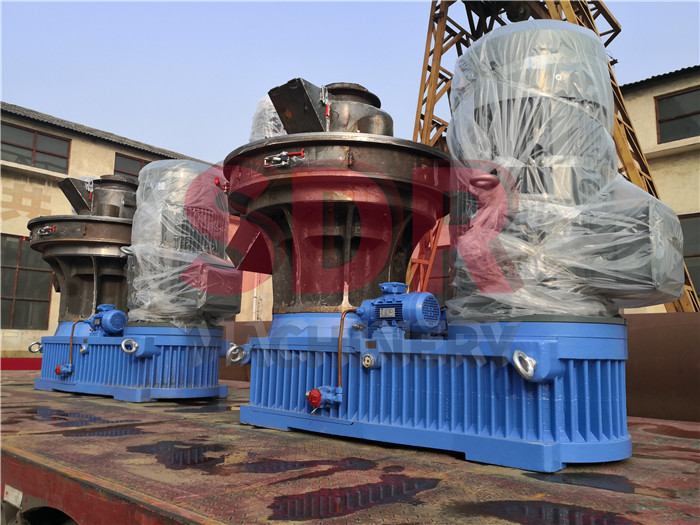 The LGX-650 ring die wood pellet mill is one model of our new technology wood pellet machines,the transmission part adopts reinforced reducer,specially designed and manufactured for wood pellet machine with features of much high tranmission efficiency and excellent durability.
The pellet machine's main shaft is no longer lubricated by grease,but circulating gear oil,reduce main shaft running resistance and remperature rise.